Philippines, Pear of the Orient Pavilion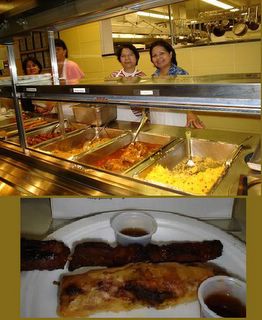 I work with a lot of people that immigrated to Canada from the Philippines, I have great respect for them and the culture. I always love the pavilion as well the shows are wonderfully. Full of Elegant dancing and Great singing.
Above is a picture of the dish we ate, BBQ pork and Lumpia (a kind of spring roll) I love taking pictures of the people working the food lines .. they have such energy and care for what they are serving. These people have been at this post for 7 hours and now at the end are still smiling.
-end post